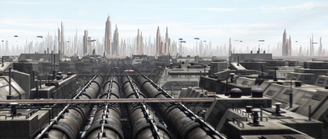 This is one of the Clone barracks in the RP universe.

It houses Clone troopers and are often
Description
Edit
Clone troopers are trained in this area, Jedi's are rarely seen here and can recruit Clones for certain missions. In order to Roleplay here, Comment below.
Locations
Edit
This Barracks has a few areas inside it:
Mess Hall,
Armory,
Shooting Gallery,
Bed Rooms,
Sparring Arena,
And (Of Course) Rest rooms.